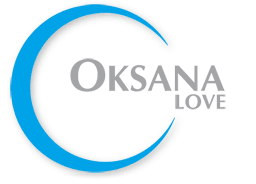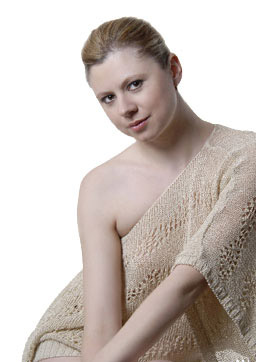 In Media
LIVETV
Products & Services
Personals
Romantic Tours - Russian Girls in USA
Romantic Tours to Dominican Republic
Romantic Tours to Former Soviet Union
Contact & Help Tips
Resources
Ask me out

Meet Beautiful Russian Girls, Russian Ladies and Russian
Oksanalove
---

Oksanalove.com is the Web's most trusted International Online dating agency, International Matchmaker provides introduction to Russian mail order brides, Ukraine brides and Beautiful women. We have over 2000 mail order brides and growing!

This is the place to find a soul mate. Whether you seek a lovely Asian girl - single Kazakhstan bride, Russian woman or Ukrainian bride, we have one of the largest and safest Russian bride services on the Internet. We've been Online since 1998 -- making us one of the most experienced Online matchmakers.
---
Send letters to Russian beautiful sexy women even if they don't have a computer or don't know English. Why wait weeks or months for the response by mail, which might be lost in a mail office anyway. There is no guarantee that your Russian girl or Ukranian Bride will receive a letter from you by regular mail, because Russian post services are slow and not very responsible.

If you write your beautiful Russian girls a letter through our Online dating agency, we will make sure that your Russian girls receives it within just one or two days and that they answers immediately.

Oksanalove Online dating agency tracks every letter and we make sure that you receive quick responses. Our service is easy to use, reliable and professional.

Our Motto is "PERSONAL ATTENTION TO EVERY CLIENT".


---
Before you begin to exchange letters with your future Russian wife or bride, we would like to give you some advice to ensure that your communication is successful and to help you obtain maximum results in building a relationship.
---
These Beautiful Russian and Ukrainian women are seeking men for stable relationships. Some desire to start a family now while others may prefer to spend more private time with you first. Most of the girls are not interested in your financial status, except for adequate provisions for a normal lifestyle. They are looking for a relationship that contains love, understanding, respect, caring, and emotional support.


Unfortunately, most Russian men have forgotten what the nature of a good relationship should be, which is why these russian brides are seeking men abroad using our dating services to help them.
It's not a secret to any one that Russian ladies are making the best Russian wives and every Russian woman has very high family standards that most western men are looking for, that is why she makes the best russian wife you can find. Additionally to all these qualities Russian women are sexy, beautiful and very considerate.


If you want to attract a Russian mail order bride, show her how much you care about her. She will fully appreciate the simple things in life, such as receiving flowers or a small gift. These thoughtful gestures make any woman feel special and loved, but especially so with Russian women.


---
How It Works and How We're Different from the Rest
---
Oksanalove Online dating agency
has offices in four countries of the former Soviet Union – Kazakhstan, Ukraine, Kyrgyzstan and Latvia – and in nine cities; more countries and cities are coming soon. We have our own team working in each city, unlike other International dating services that don't have control over their database. THIS IS AN EXTREMELY IMPORTANT DISTINCTION ABOUT OUR SERVICE. If you use an Online agency that does not control their database and their Russian brides, you are taking your chances. We actually know each and every girl in our network personally and we triple check all girls in partner networks to ensure your total satisfaction.Remember, only 30% of presented profiles of our girls are actually making to the site. We carefully select our girls, but unfortunately not every girl has a chance for membership in our agency.
---
High technology is much less developed in Russian countries than in the United States, Europe, or Asia. Only five percent of Russian women have computers and Internet services at home. The average salary in these counties is about $100 US per month; this is why Russian brides are not able to buy a computer of their own and why they need to use local dating services to find the man they dream about. Even so, many of our russian women already speak some level of English.
---
Oksanalove Online dating agency
has about 2000 clients and more are coming. Every potential client has a meeting and interview with one of our managers. That enables us to communicate personally with each client and get to know them. Because we communicate personally with each our Russian girl, we are able to manage our database and only keep "active" records. All of the Russian and Ukraine brides, Russian girls and Russian brides represented on the pages of our site are
seriously interested
in finding the man of their dreams. Those who have already found happiness with a suitable partner are deleted from our online dating agency database or marked as "engaged" or "married".
---
Once a gentleman client posts a letter to one of the Russian woman, the agency manager calls her to come to our office. The woman receives a Russian translation of the letter, the original letter in English, plus any available photographs of the man. Sometimes a girl will respond immediately to a letter, sometimes she needs time to think about her reply. When the lady is ready, she either brings her response to our office or dictates it over the phone. Our interpreters then translate the letter into English and send it to the addressee. We never pressure our Mail order brides to answer all the letters they may receive. Typically, they respond only to men that interest them. If a woman is uninterested in a potential suitor, the agency or this woman will reply with an appropriate response.
---
All of our Russian women have a portfolio of recent photos (15 of them). If the client does not have photos, we photograph her at our office in different outfits and, if she doesn't mind, in swimming attire. All of these photographs can be ordered at any time from our "Photo Gallery".Some of sexy (woman) women who are more modest have a set of "exclusive" photos - a sexy pictures in minimum lingerie, professional photos made with taste. Please, note, these sexy pictures are not available to every man, you need to have approval of the lady to access her "exclusive" pictures gallery.
Why wait weeks for the photos to arrive by postal mail, which might be expensive for your Russian bride to send, when you can order photos of any lady here, download them on your computer, print them or save them on the computer. It's fast and easy.
---
If you want to send your photograph to one of our clients, you will need to fill out the
Personal List
on the page "To place man's ad" – and send your photos, we accept up to 15 pictures. Your information WILL NOT appear on our site or any other sites. At the Oksanalove online dating agency, my staff and I treat our client's confidentiality with the utmost concern and do not release this information to anyone but our registered female members only.
---
Speed, personal attention to every customer, reliability, responsibility, high quality of service, beautiful girls single and serious in their search Russian Brides– we can promise that you will find here!
Your dating to a Russian women starts here!