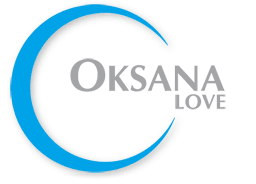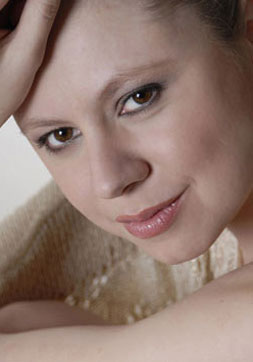 In Media
LIVETV
Products & Services
Personals
Romantic Tours - Russian Girls in USA
Romantic Tours to Dominican Republic
Romantic Tours to Former Soviet Union
Contact & Help Tips
Resources
Ask me out

Meet Beautiful Russian Girls, Russian Ladies and Russian
Blog
May 18, 2010 00:12:06
Night swimming in a swimming pool with clothes on.
Imagine: almost midnight - Yuliya is laying down by the swimming pool – Alena is taking her photos, when Olga got an idea to push Yuliya into the pool while she was not expecting it at all. So, it was all Olga's idea but me as an action person, I had to do the "dirty work", so I while trying to push Yulia into the pool and almost succeeding in it – someone behind me (as I figured later was Tania) pushed me behind as well, so I flew over Yuliya into the pool with my clothes on as well. When I found out that Tania was the "bandit", I had to chase her around the pool for a pay back time, so Tania was a third one going in. While Anna was laughing at us – we decided that she has to "suffer" as well, so all 3 of us got out of the pool and got Anna in it!
While Alena was laughing at us and taking photos – when she saw all of us coming over, she decided not to argue and just put her camera aside and jumped with us.
Luckily enough Irina was passing by, so guess what happened to Irina!
Olga – the initiator of all this was quietly smiling at the bench by the pool when she saw us coming after her, her only request was "let me take off my Dolce and Cabana" expensive shoes off :-)
And Mark G. was videotaping all this actions when he saw all 8 wet and dripping girls coming over, he knew he had only few second to take his phone out of his pants and turn the video camera off!
It was truly so much fun, Mark G. and all 8 girls all swimming and playing in pool. It was truly amazing and Mark said that "He never had so much fun in one night and that Russian are actually know how to have fun too :-)"
On photos: Oksana, Yuliya, Irina and others are coming…
Comments
June 7, 2010 20:10:15
Author:
mark
hi oksana ! wow looks like you girls are wild and crazy !! haha...i had a lot of fun there too, but we didn't have fun like that !! i mean throwing people into the pool, lots of parties, and more night time fun !! well its cool to see you are having fun and enjoying yourselfs !! keep up all the good work that you do best oksana and keep having fun ! you are the best ! your friend, mark =)

Note Oksana's
[June 12, 2010 17:31:39]
Hello, Mark. Yes, this group of girls has too much energy, personalities and fun, great sense of humor and they are all so great!
Darling, congratulations on your visa approval for your fiancee - Irina! Don't forget to notify me when you are getting married! You both are such a wonderful couple!

Write a Comment